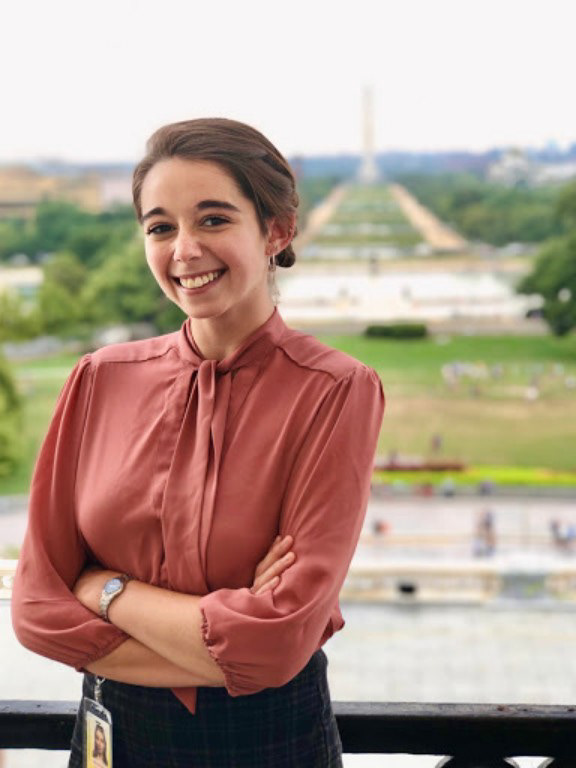 Kathryn Fleisher is rising senior at the University of Pittsburgh, and the founder of Pitt Civics and her nonprofit Not My Generation. She is majoring in Politics and Philosophy and Gender, Sexuality, and Women's Studies, and minoring in Creative Writing. The young and talented activist writes for a feminist magazine called The Fourth Wave. She works on localized gun violence prevention advocacy for young adults. Fleisher also serves as the co-chair for the Reform Jewish Movement Gun Violence Prevention Campaign. Additionally, Fleisher is doing work with No Cop Money PA, which is a project that works to urge elected officials to not accept endorsement or contributions from police union and invest in local Black communities instead.
Fleisher's journey with Pitt Civics and Not My Generation started from her personal experience and work with various organizations working on social activism and tackling injustices within the different communities. Fleisher founded Pitt Civis as a way for students to find a place on campus where they have the resources and support to engage in civic engagement. Her non-profit, Not My Generation, was inspired by her personal experiences with the 2018 Parkland shooting and Tree of Life shooting in Pittsburgh. 
When Fleisher isn't working to create a better community for people of the world, she loves to read, to listen to the podcast Anthropocene by John Green, and to cook food for her friends and family.
Get to know more about Kathryn in her interview below!