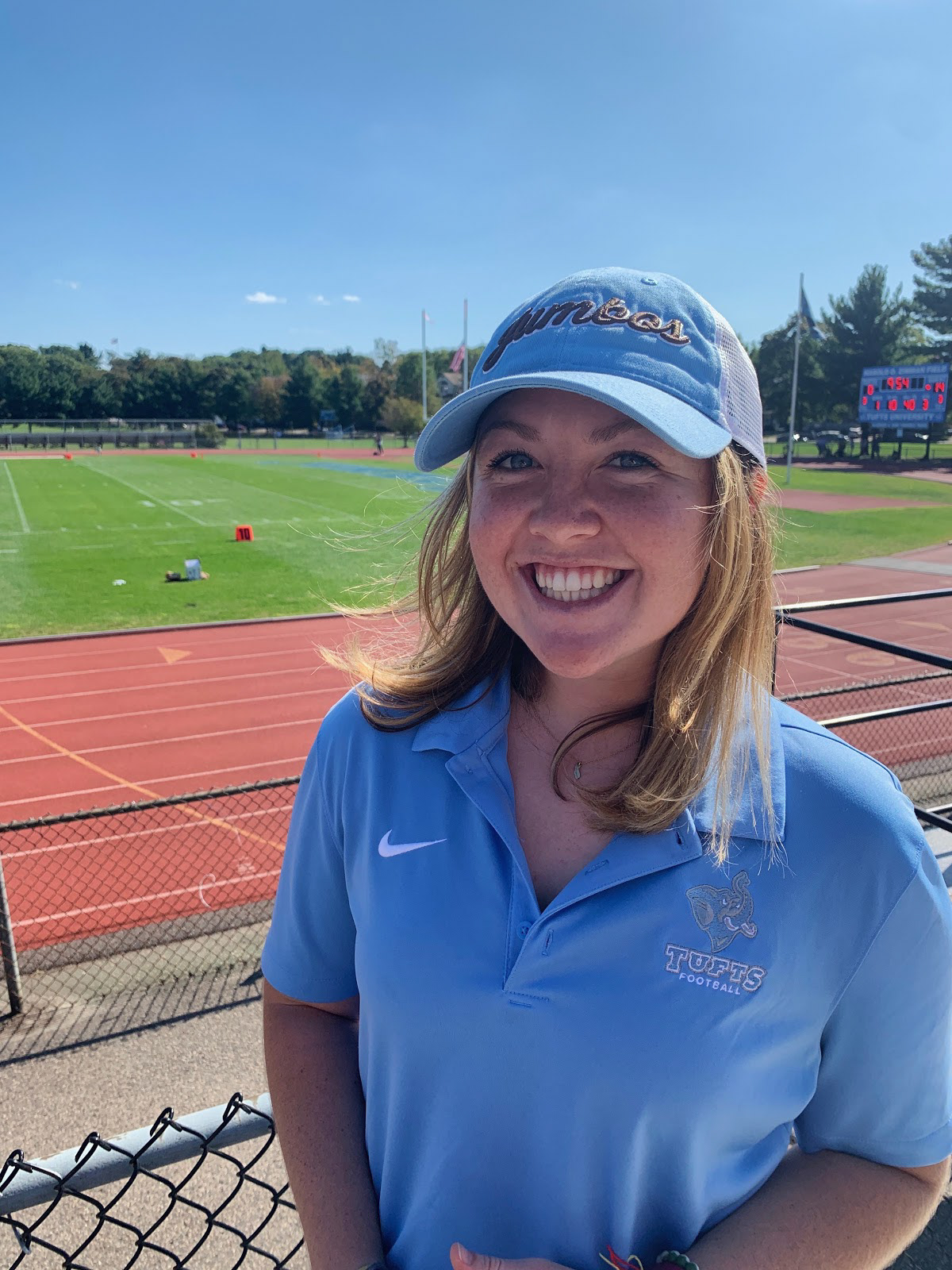 Jula Harrington is a rising junior at Tufts University, majoring in Psychology and minoring in Entrepreneurship. She was one of 40 women nationwide chosen to attend the NFL Women's Career in Football Forum.
Harrington started her career as a student manager at her high school in San Diego. During her time working with the players, she really felt as though she was a part of the team. She took her passion from California to Massachusetts, where she continued her position as the student manager on Tuft's football team. Harrington fell in love with the operations of the team and quickly felt at home with the team at Tufts. 
When Harrington isn't working with her team, she spends time with another organization on campus called Green Dot, which is a sexual assault prevention program. She also spends her time supporting her friends at events on campus.
The young talent also has a passion for performing and theatre, which is has found a way to continue throughout college despite her busy schedule. She is currently tutoring at a virtual summer camp and assisting with the theatre portion.
Get to know more about Jula in her interview below!